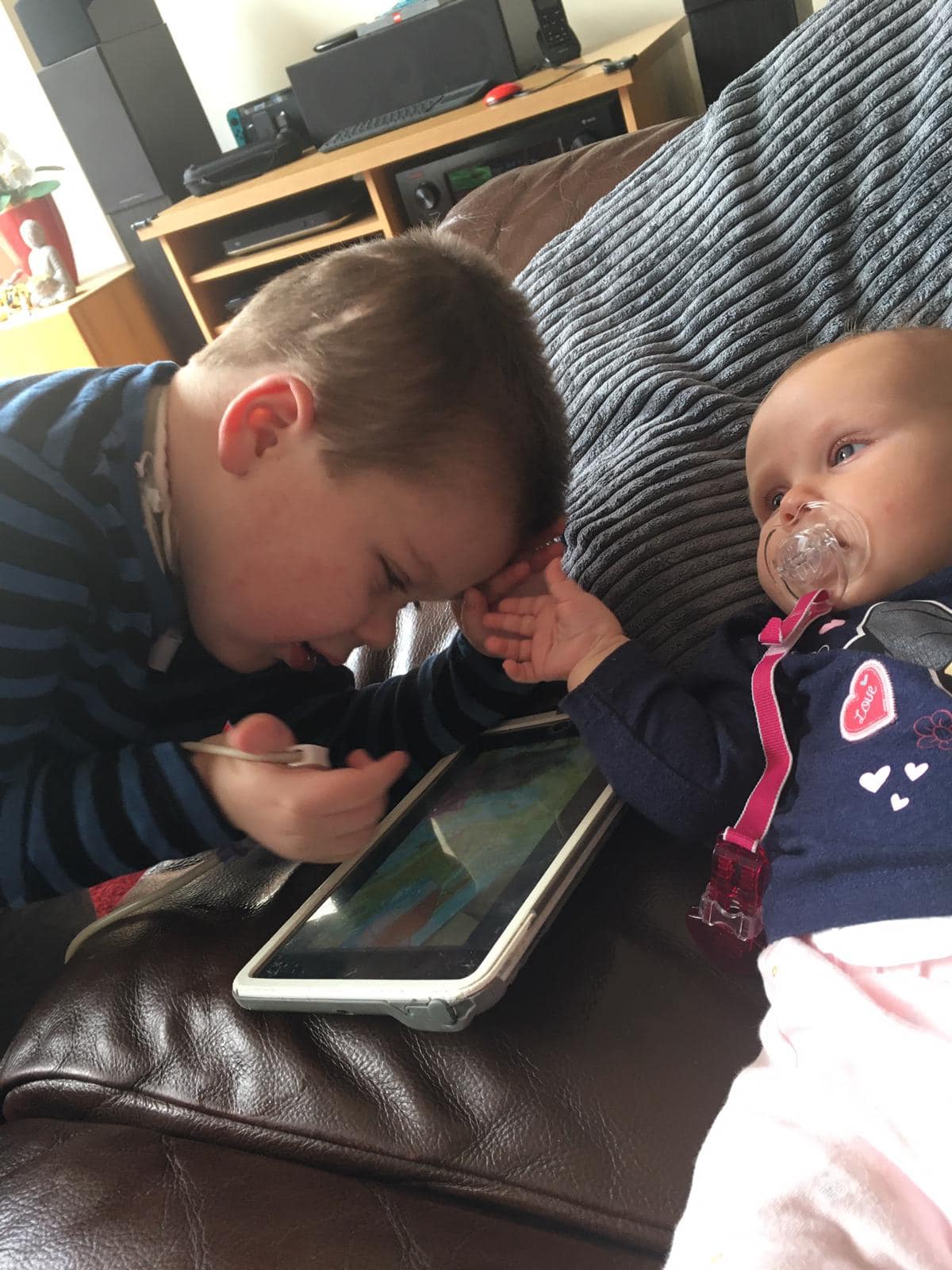 Dear friends,
Bram's amazing story continues….. with the good, bad and downright ugly.
It started all late september with a routine sleep study. Bram and I stayed for an overnight sleep in Great Ormond Street Hospital to test Bram's respiratory system. The results were as expected with no changes needed on his ventilator. The next morning Bram was put to sleep and had his 6-monthly MRI scan done to see if he is still in remission. After a very long day we came home and the wait started to hear back on this scan.
A couple of days later Bram and I were back in Great Ormond Street Hospital for a quick consult with the Maxillofacial team to discuss more botox treatment to prevent Bram from drooling. We are currently awaiting a date for this.
When Bram came back from school a few days later Bram looked very pale and not himself. So it was not surprising he fell asleep a lot earlier than normal. What did surprise is though was that 2 hours later suddenly his monitoring alarm went off to warn us of an extremely high heart rate of 195 bpm (normally for Bram around 100-120). We called 999 and while we were on the phone Bram got a massive seizure (only his 2nd ever). Most seizures last only a few minutes for people, but this one, despite 2 lots of emergency medication and specialist treatment on A&E, lasted 2.5 hours!!
Bram and I went by emergency ambulance to our local hospital where they tried for nearly 2 hours to stop his seizure. When it finally stopped, we were than transferred to King's College Hospital in London to go the the High Dependancy Department.
After a thorough checkout we got discharged after less than 24 hours, as we could give Bram the same care at home as in hospital. Bram's dose of emergency medication got tripled! In dose, and his preventive anti-seizure medication got a hefty increase as well.
Just as we thought the dust was settling after a couple of days at home it went from bad to worse. Last week on Monday Bram fell ill again very quickly. He was unable to get enough oxygen in his body, got a real high heart rate (180+) again together with a really high body temperature (39.4). Another call was made to 999 and another emergency ambulance was dispatched to our house. This time Laura and I accompanied Bram in the ambulance. A very quick ride with all bells and whistles on to get Bram to A&E.
Within a few hours Bram stabilised, and we moved to the paediatric ward. It turned out that Bram had a bad chest infection caused by getting his own secretions/saliva in his longs when he had his seizure.
In the end we stayed 48 hours in hospital. Bram is still recovering from all of this. He is still very tired, and is having severe 💩💩 from the antibiotics he is getting. We are starting to see our normal Bram again. He is and probably always will keep is on our toes.
We don't yet know what exactly is causing his seizures, it could be epilepsy, late effects of radiation, his aquired brain injury, a stroke or tumor or something else. This will need further investigation in the next couple of months, and we might never get a full explanation for these. We can only hope for now that his anti-seizure medication helps and if he were to get another seizure that his emergency medication will stop the seizure a lot quicker.
But the good news came last. Yesterday Bram's oncologist informed us that Bram's lates MRI scan has no evidence of recurrence. He still is clean!
In a few hours we can celebrate the anniversary of finishing Bram's cancer treatment. It has been succesfull so far and despite everything that has happened he is still with us and in remission.
That's Bram 4 years cancer free!
We are so proud of this amazing little boy. The amount of bad luck he has experienced, the amount of pain and hardship and still every day he shows us what a heroic fighter he is. He is our inspiration and makes us believe he will achieve so much in his life.
Bram, we love you!
Love,
Team Bram
(Jeroen, Laura, Max, Bram and Anoek)