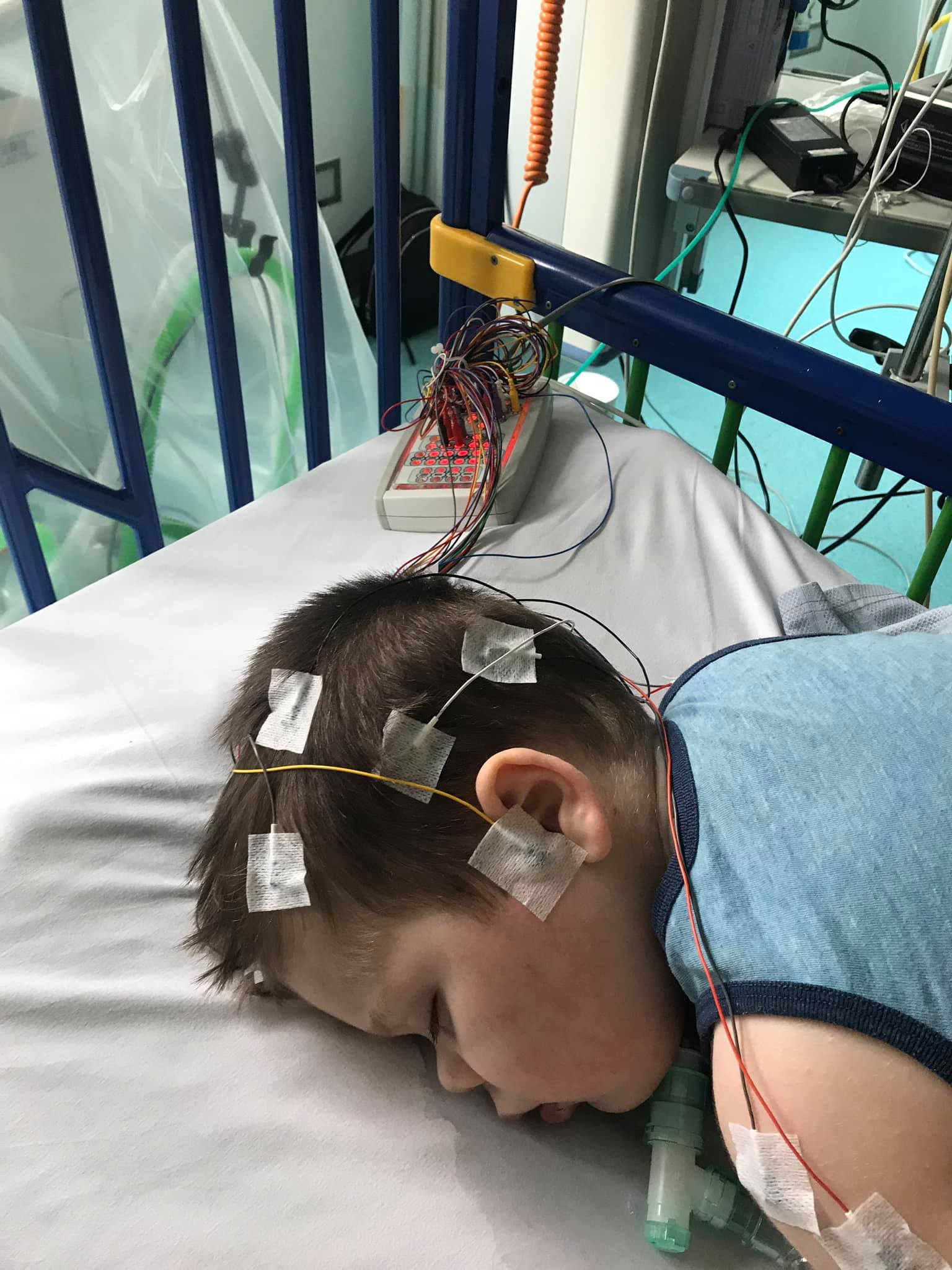 Dear friends,
With the school year coming to an end last week we were looking forward to 6 weeks of relaxation.
It started off well and we celebrated Max's 7th birthday. He had a nice day and got lots of gifts. On monday we celebrated Bram's cancer surgery anniversary. 4 years since the second tumor was removed, and still cancer free.
On Wednesday night at 0300 while we were deep asleep Bram's night nurse rang our emergency bell. When we came down Bram was having a major seizure. His whole body was shaking uncontrollably, he bit his tongue, struggled with his breathing all while he was unconcious. The nurse had already put him in the recovery position to protect him from further harm. We immediately called 999. Bram's seizure lasted for a very long 13 minutes. Just after it stopped an ambulance and 2 paramedic cars arrived.
Bram was give some emergency medication and than rushed to East Surrey Hospital. There he received more emergency medication followed by a CT scan. The CT scan showed no issues and after some consultation if was decided that Bram needed an intensive care bed. East Surrey Hospital does not have a peadiatric Intensive Care Unit so other hospitals were contacted. Eventually it was decided that Great Ormond Street Hospital (GOSH) was the best place to be. An intensive car ambulance with 6 staff was sent out to transport Bram and myself to GOSH. Laura went home to look after Anoek and Bram.
After arrival in GOSH more tests were run on Bram to determine a (potential) cause for this seizure as Bram did not have any history of seizures up to this point. Blood and brainfluid samples were sent to the lab, Bram was put on special antibiotics to cover any potential infections. Furthermore an EEG test was run, to monitor if Bram was having any more seizures. Luckily so far everything has come back okay and doctors believe that a bit of fever might have been the trigger for his seizure.
Going forward Bram will have preventive anti seizure medication twice a day. Also we have been provided with emergency medication if her were to have another seizure lasting more than 5 minutes.
After one night in hospital Bram was discharged yesterday. He is now recovering at home. He is still very tired but starting to be his old self again. As you can see on the photo. No matter how hard Bram falls, he always bounces back.
Bram gave us a massive fright with this seizure and the potential for further seizures makes for some scary thoughts. But we know that Bram is a fighter and we join him in this fight. So much get thrown at him, but he recovers everytime. We could not be prouder of him.
Love,
Jeroen, Laura, Max, Bram and Anoek